Indian Navy's major Operational level exercise TROPEX (Theatre Level Operational Readiness Exercise) for the year 2023, conducted across the expanse of Indian Ocean Region (IOR) over a duration of four months from Nov 22 – Mar 23, culminated this week in the Arabian Sea. The overall exercise construct included Coastal Defence exercise Sea Vigil and the Amphibious Exercise AMPHEX. Together, these exercises also witnessed significant participation from the Indian Army, the Indian Air Force and the Coast Guard.
Set in the Indian Ocean including the Arabian Sea and the Bay of Bengal, the theatre of operations for the exercise extended approximately 4300 nautical miles from North to South up to 35-degree South Latitude and 5000 nautical miles from Persian Gulf in the West to North Australia coast in the East, spanning an area of over 21 million square nautical miles. TROPEX 23 witnessed participation of approximately 70 Indian Navy ships, six submarines and over 75 aircraft.
The culmination of TROPEX 23 ends an intense operational phase for the Indian Navy that commenced in Nov 2022.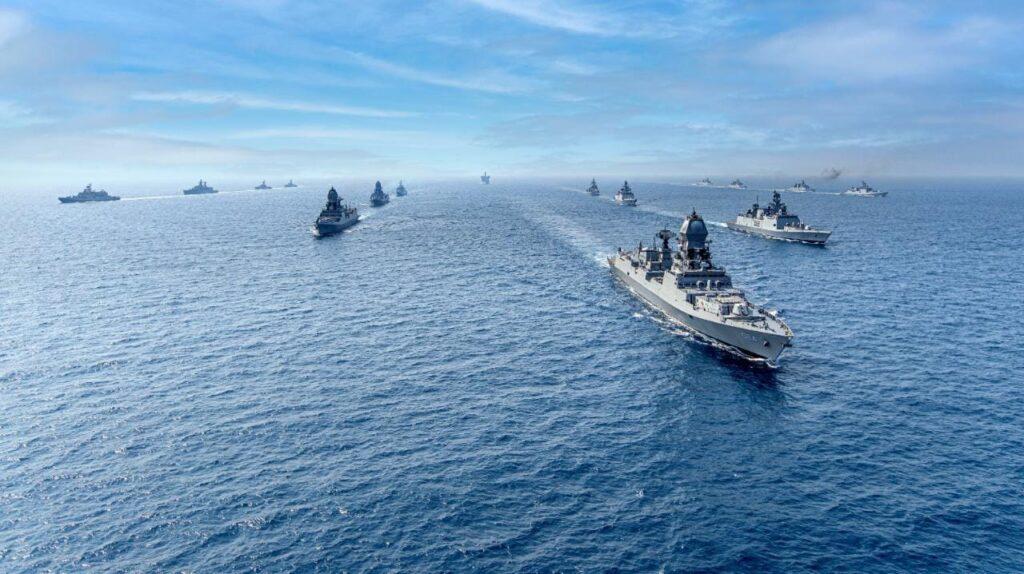 ***