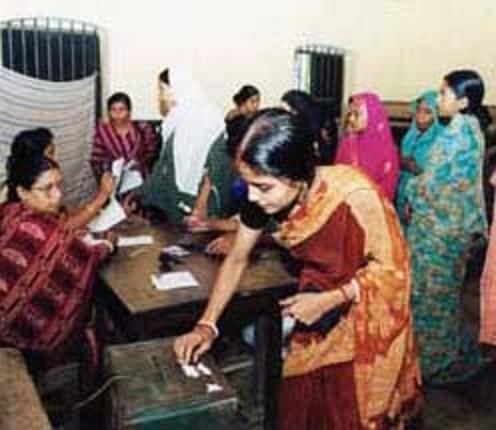 Election commission of India (ECI) has announced Schedule for General Election to the Legislative Assemblies of North-eastern States of Meghalaya, Nagaland & Tripura.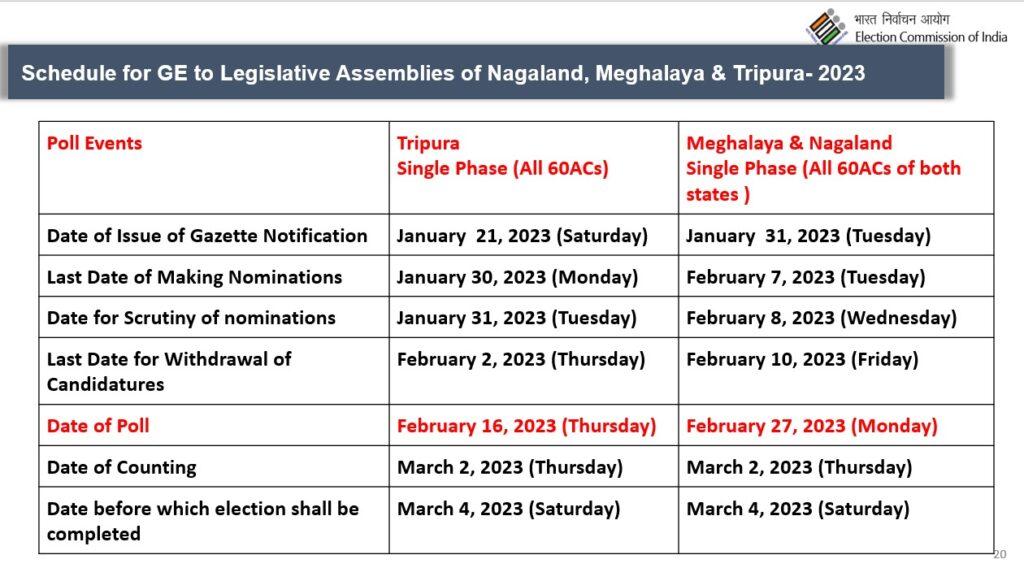 In Tripura, there will be single phase poll on 16th February 2023 for all 60 assembly constituencies
In Meghalaya and Nagaland also, there will be single phase poll for 60 assembly constituencies of both states on 27th February 2023.
A gap of 12 days is required to allow security forces to move to new locations in Mehgalaya and Nagaland from Tripura. There has been threat of violence in the region.