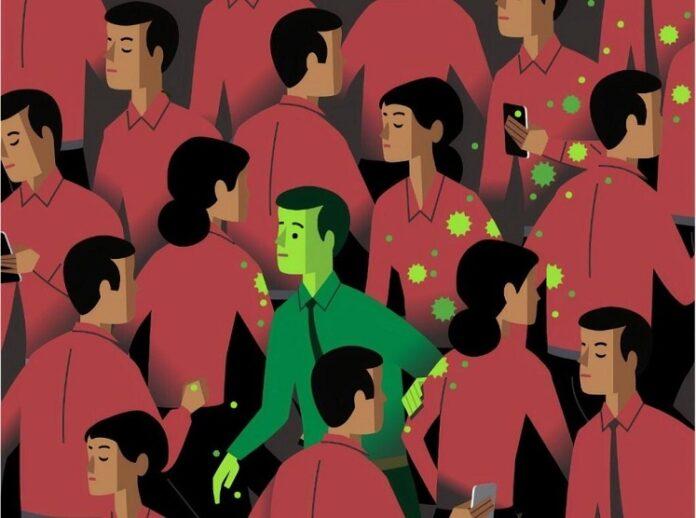 Science sometimes, goes haywire in India, defying even the common sense.
Take for example, the case of health authorities asserting for sometime that ''there is no community transmission of corona virus''.
The facts – third worst affected country in the world currently with about 1.2 million confirmed positive cases, 28,000 plus deaths, no international travel for the past several months – does not seem good enough for community transmission to the authorities.
And, now comes the finding from the study conducted by the authorities that 24 % of population in Delhi is sero positive.
Nah! No community transmission yet.
Why? Because, WHO has not given a unambiguous definition nor there is any other clearly defined definition of community transmission.
But, how about simple application of mind to understand how these number of people got the infection? If community transmission did not take place, then the virus possibly entered the affected people's body through radio waves or telepathy by the the enemies!?
Looks like the politicians and bureaucrats have taken over the mantle of epidemiologists.
And all the epidemiologists have renounced the world, taken sanyas and gone to Himalaya to do penance.
Some wise man had wisely said there is no problem if you do not accept the problem!
***
Author: Umesh Prasad
The views and opinions expressed on this website are solely those of the author(s) and other contributor(s), if any.