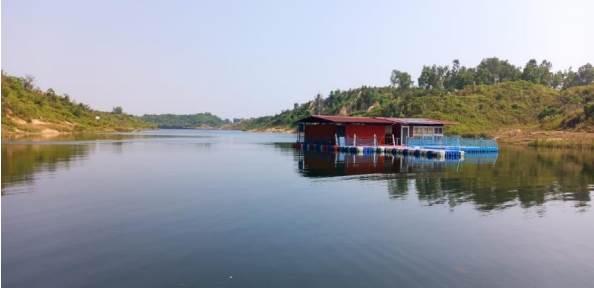 Coal India Ltd (CIL) converts 30 mined out areas into eco-tourism destination.
Expands green cover to 1610 Hectares.
Coal India Limited (CIL) is in the process of converting its abandoned mines into ecological parks (or, eco-parks) which have become popular as eco-tourism destinations. These eco-parks and tourism sites are also proving to be a source of livelihood for local population. Thirty such eco-parks are already attracting steady footfalls and plans are afoot for creation of more eco parks and eco-restoration sites in CIL's mining areas.
Some of the popular coal mine tourism destinations include Gunjan Park (ECL), Gokul eco-cultural park (BCCL), Kenapara eco-tourism site and Ananya Vatika (SECL), Krishnashila eco restoration site and Mudwani eco-parks (NCL), Ananta medicinal garden (MCL), Bal Gangadhar Tilak eco park (WCL) and Chandra Sekhar Azad eco park, CCL.
"No one could have predicted that an abandoned mined-out land could be transformed into a buzzing tourism destination. We are enjoying boating, the beautiful waterbody with the adjoining greenery and having lunch on a floating restaurant," said a visitor at Kenapara eco-tourism site developed by SECL in Surajpur district, Chhattisgarh. "Kenapara has promising tourism potential and is also a good source of income for the tribal people," the visitor added.
Similarly, the Mudwani eco-parks recently developed by NCL in Jayantarea of Singrauli, Madhya Pradesh has a landscaped waterfront and pathways. "In a remote place like Singrauli, where there isn't much to see, the Mudwani eco-park is seeing a surge in visitors due to its beautiful landscape and other recreational facilities," said a visitor.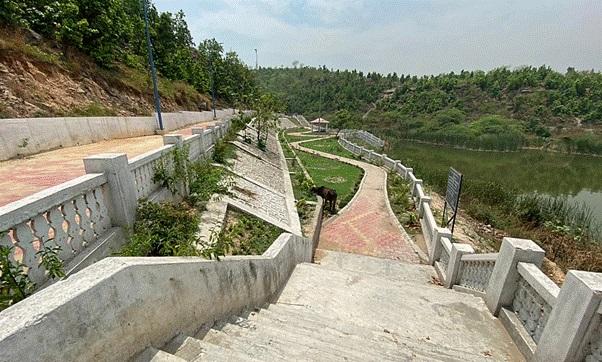 During 2022-23, CIL has expanded its green cover to 1610 hectares. In the last five fiscals till FY '22, 4392 hectares of greening inside the mine lease area has created a carbon sink potential of 2.2 LT/year.
Eco-Parks are self-sustaining ecological systems that generate their own energy, harvest and clean their own water and produce their own food. These are large, connected green landscapes with high nature conservation and environmental protection goals that also raise awareness about the importance of preserving the environment. They are parks which use ecological landscape features to reduce watering and other maintenance while enhancing wildlife and human values. In addition to sequestration of carbon emissions and preservation of plant species, the eco-parks also serve as leisure sites and enable research and scientific studies to increase our technical knowledge of animals, plants and various ecosystems.
Converting abandoned mines to ecological parks is of great service to environment.
***