Yentamma song from Salman Khan's upcoming film 'Kisi Ka Bhai Kisi Ki Jaan' (which is scheduled for release on 21st April 2023 around Eid festival) is raising eyebrows in South India particularly in Tamil Nadu for portraying veshti, a traditional wear of south Indians, as lungi and in poor light.
Many in South India considered Salam Khan's dance moves as vulgar and objected to the misrepresentation of traditional veshti as a lungi.
Prashanth Rangaswamy, an actor and reviewer of Tamil movies, expressed displeasure in the following words: "What kind of step is this? They're calling veshti a lungi…and doing some sick move by putting their hands inside it. Worst (sic)."
Veshti and lungi are different.
Veshti comes in plain colours (though mostly white or off-white) with a border. It is a traditional dress worn by men on formal occasions or for celebrations. On the other hand, lungi is a colourful/patterned piece of cloth that is worn for casual and informal occasions by some.
Lungi (tehmat in Punjabi) has a long history. In India, it is said to have originated around the 6th century AD. According to Darul Uloom Deoband, Prophet Mohammed used to wear lungi on the lower part of his body. Perhaps, it became popular in India in the following centuries.
Veshti (also known as Pancha in Telugu or Dhoti or several variations of Dhoti across the country) is unstitched, usually 4.5 metres long, wrapped around the waist and the legs and may be knotted/pleated, either in the front or the back. It is indigenous to India. One of the earliest physical pieces of evidence of this dress is inscribed portrait of Chakravati Emperor Ashoka in pancha (first century BC, Amaravathi village, Guntur district, Andhra Pradesh).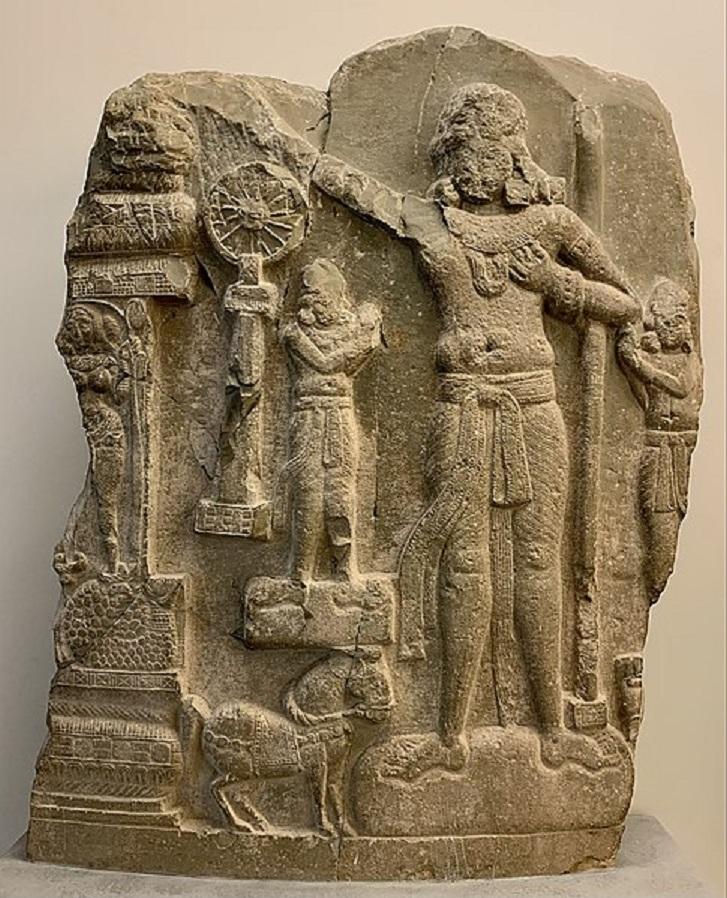 ***