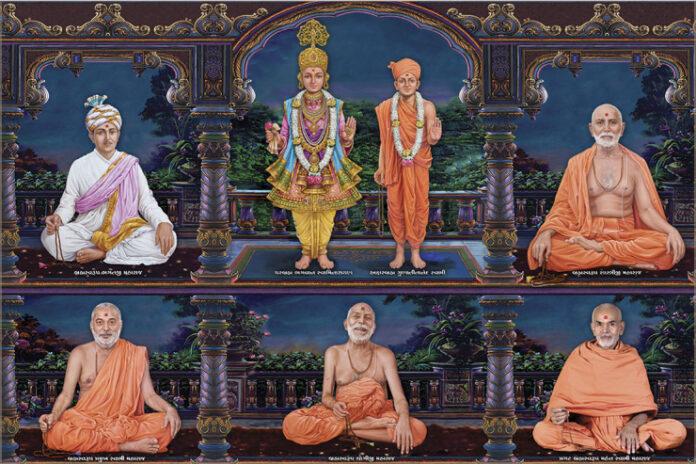 PM Narendra Bhai Modi inaugurated opening ceremony of centenary celebrations of Pramukh Swami Maharaj in Ahmedabad, Gujarat. British prime minister Rishi Sunak sent a video message which was played at the inaugural function by the organisers.
The celebrations are being held at Pramukh Swami Nagar, a 600-acre site in the outskirts of the city which is a replica of Delhi's Akshardham temple. The celebrations will be for a month beginning today on 15 December 2022 and will conclude on 15 January 2023.

Pramukh Swami Maharaj was the fifth religious head of BAPS (Bochasanwasi Askshar Purushottam Swaminnarayan Sanstha) from 1950 to 2016 who was instrumental in spreading Vaishnavite movement overseas and built hundreds of temples worldwide. He was a revered figure home and abroad among NRI's especially among those with roots in Gujarat.
BAPS (Bochasanwasi Akshar Purushottam Swaminarayan Sanstha) is a Hindu religious organisation affiliated to Swaminarayan movement. It was founded in 1907 by Shastriji Maharaj (1865 – 1951) on the understanding that Bhagwan Swaminarayan (1781 – 1830) was incarnated on Earth and remained present on Earth through a lineage of Gunatit Gurus, starting with Gunatitanand Swami (1784 – 1867), one of Swaminarayan's most prominent disciples. Pramukh Swami Maharaj (1921-2016) was the fifth head of BAPS. He headed the organisation from 1971 to 2016. Mahant Swami Maharaj (b. 1933 ) is the current guru who took over the role in 2016.
***