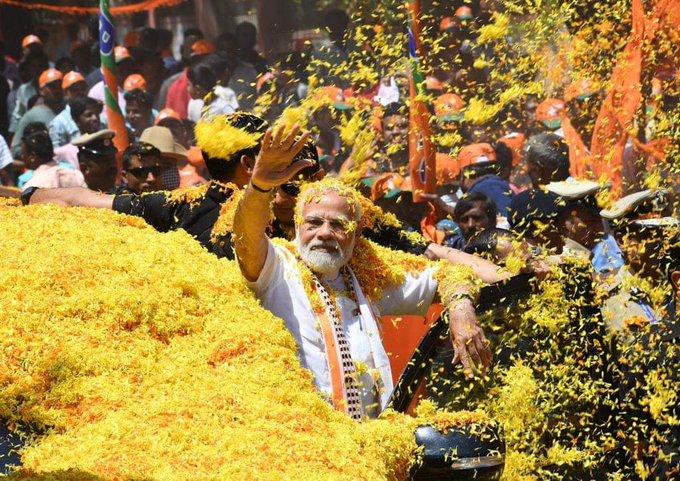 If you go to popular temples like Tirupati and if you are unable to reach near the deity due to large gathering of devotees what you do is to throw flowers towards the deity and fold hands in Namaskaram.
People in Mandya, Karnataka showed something like this, except there was no deity and the adulation was for a political leader.
The body language and facial expression of people throwing flowers towards him and the sight of security personal struggling to remove flowers from the view of the driver of the vehicle speak volumes of the people's affection which can not be entirely managed.
Mandya is located 45 kilometres from Mysore and 100 kilometres from Bangalore.