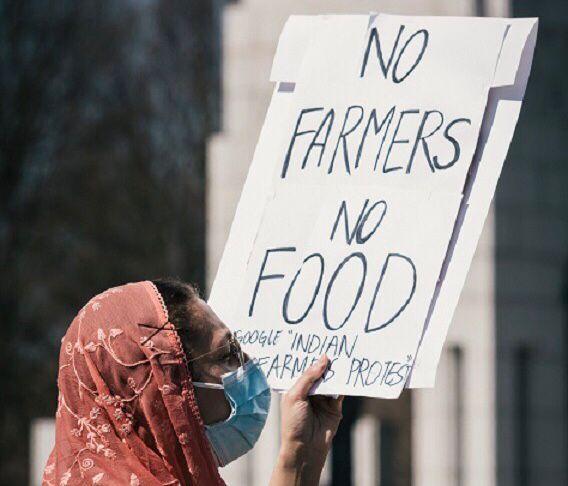 Shiv Sena MP Sanjay Raut slammed Bhartiya Janta Party Government in Haryana over police action against protesting farmers in Karnal. He said, ''attack on farmers is a shameful incident for the nation. Farmers are doing protests for two years on the Haryana border. They are fighting for their rights. How can government say it is for the poor people and for the farmers? It does not even listen to farmers 'Mann ki Baat'."
The ongoing protests by farmers, which started on 08 August 2020 against the three farm laws enacted by the parliament in September 2020. The farm laws aim to infuse market competition in agriculture and open up agriculture sector to private and corporate bodies which may undermine the role of intermediaries in marketing of farm produce.
The farmer unions and their representatives are demanding repeal of the three farm laws and the protestors are not in mood so far to compromise despite several rounds of talks with the government representatives.
The political parties seem to be divided on the issue, while the ruling BJP and allies are in support of farm laws, the opposition is united against the laws and are supporting protesters' demand of repeal.
Sanjay Raut comment came after the Haryana police lathi-charged protesting farmers in Karnal Gharaunda toll plaza on Saturday. The Haryana Police lathi charged a group of protestors disrupting traffic movement on a highway while heading towards Karnal to protest against a BJP meeting on Saturday. Haryana Chief Minister Manohar Lal Khattar, state BJP president Om Prakash Dhankar and other senior leaders of the party were present at the meeting.
On Saturday, Karnal's Sub-Divisional Magistrate (SDM) Ayush Sinha is seen standing in front of a group of policemen and strictly instructing them that no protesting farmer should go beyond a certain barricade in the area.
While the protesters have constitutional right to express their view and opinion but avoiding inconvenience and nuisance to public at large and damage to public properties has become a sticking issue.
***