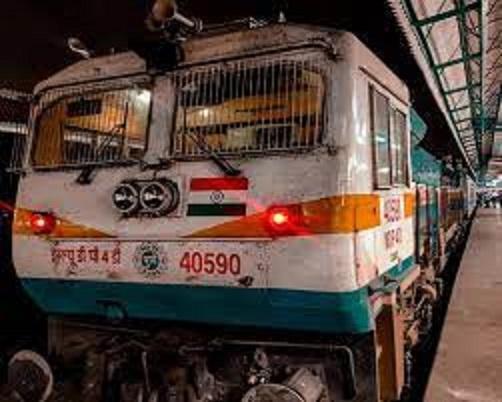 To meet the contingency due to COVID-19, the Indian Railways has created massive medical facilities comprising of about 100,000 isolation and treatment beds on wheels by converting passenger coaches to fully equipped medical wards on wheels that could go to nook and corners of the country when needed through the wide railway network and provide much needed healthcare services.
First introduced to India in 1853, Indian Railways is the fourth largest rail transport networks of the world. It runs more than 20,000 passenger trains daily between 7,349 stations carrying about 8 billion passengers and about 1.16 billion tonnes of freight annually.
But all this has changed for a while.
For the first time in the history, Indian Railways suspended the entire passenger rail services operation across the country till 14 April.
An organisation employing 1.3 million people (Indian Railways is the eighth largest organisation in the world) has now totally geared towards meeting the challenges posed by COVID-19 and adapting itself to meet the challenges in the wake of corona pandemic.
Commissioning of 80,000 isolation beds, a massive quarantine facility for isolation and treatment of COVID-19 cases at short notice was one of the most challenging task ahead. Towards this, the Indian Railways has already completed 52,000 isolation beds for contingency so far and is adding 6000 isolation beds per day to reach the target soon. This is being done by converting 5000 of passenger coaches (out of a total of 71,864) into isolation coach medical units (each coach with 16 fully equipped isolation beds). The work is being carried out at 133 locations in the country.
Generally speaking, the big cities and urban areas have some sort of medical facility for isolation and treatment of the patients but access to in-patient healthcare services in rural and semi-urban areas is an issue in India. However, in most regions of the country there is some railway station in the proximity where passenger train coaches with medically equipped isolation facilities could reach in time of need. These isolation medical facilities on wheels can reach out to rural and semi-urban people in around 7,349 railway stations across the length and breadth of the country on demand.
In addition, the Railways has also made available 5000 treatment beds and 11,000 quarantine beds in various Railway Hospitals spread out in diffrent railway zones for COVID-19 patients.
This provisioning of 80,000 isolation beds on the wheels and 5,000 treatment beds plus another 11,000 isolation beds in the Railways Hospitals to meet the medical contingency due to corona crisis by a transport organisation could well be unique and remarkable in the world.
***
References:
Indian Railways, 2019. Indian Railways Year Book 2018 – 19. Available online at https://www.indianrailways.gov.in/railwayboard/uploads/directorate/stat_econ/Year_Book/Year%20Book%202018-19-English.pdf
Press Information Bureau, 2020. Press Releases IDs 1612464, 1612304, 1612283 and 1611539. Available online at https://pib.gov.in/PressReleseDetail.aspx?PRID=1612464 , https://pib.gov.in/PressReleseDetail.aspx?PRID=1612304, https://pib.gov.in/PressReleseDetail.aspx?PRID=1612283 , https://pib.gov.in/PressReleseDetail.aspx?PRID=1611539.
***