Indira Point is India's southernmost point. It is a village in the Nicobar district at Great Nicobar Island of Andaman and Nicobar Islands. It is not on mainland. The southernmost point on the mainland India is Kanyakumari in Tamil Nadu.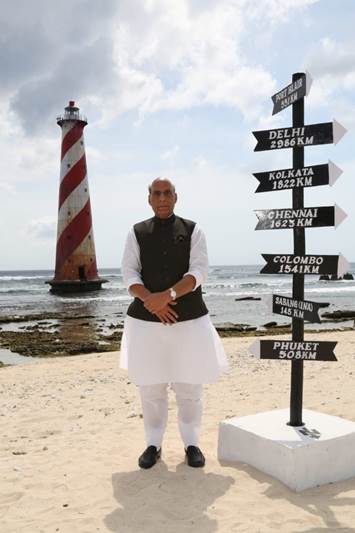 This is the picture of Indira Point when Defence Minister Rajnath Singh visited it today on January 06, 2023.
Indira Point is located in the Great Nicobar tehsil at 6°45'10″N and 93°49'36″E along the Great Channel, popularly referred to as the 'Six Degree Channel', which is a major shipping lane for international traffic.
It was formerly known as Pygmalion Point, Parsons Point and India Point. It was renamed Indira Point in honour of former Prime Minister Indira Gandhi on 10 October 1985.
According to the 2011 census of India, Indira Point has only 4 households left. The village lost many of its residents in the 2004 tsunami.

***