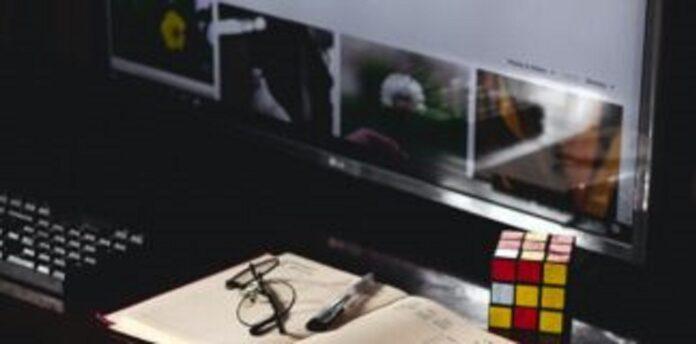 Worldwide, as of December 16, the confirmed cases of COVID-19 crossed the threshold of 73.4 million with a claim of about 1.63 million lives. India, a country with over 1.3 billion people, has yet been able to restrict the mortality rate of the corona with an astounding 9.42 million recoveries out of the 9.9 million cases reported since January 2020, partly due to the well-executed and perspicacious planning of the nation, and partly due to the preventive methodology of India's medical sciences under the leadership of Narendra Modi and Ministry of Health and Family Welfare.
Within India, the Government of India's response to the crisis evoked by the coronavirus pandemic has been swift and ferocious; on January 8 th , a Group of Ministers were brought together through a meeting of the Health Crisis Management group to facilitate the planning of a crisis response and the monitoring of the cases and to regulate the coordination and cooperation within the ministries. States and provinces were provided with guidelines for surveillance and clinical management, and guidelines for passengers under quarantine were issued. A lockdown of almost 3 months was imposed with 32 companies producing personal protective equipment (PPE) kits to meet the demands of the Indian territory in an effort to provide affordable local substitutes. By spring, over 40,000 extra isolation beds had been prepared by converting 2,500 railway carriages. The manufacturing of anti-pyretic tablets and Hydroxychloroquine was expanded to meet domestic needs and to export to other countries.
Yet this meticulous planning and medical aid of India was not confined exclusively to the national boundaries; India has equally kept up with its role as an active member of the international community by coming to the aid of various countries, particularly the developing and poorer regions of the world, where the ravages of the virus were critical, and this multi-layered process itself started early during the lockdown. On 15th March, PM Narendra Modi dictated numerous measures, including the contribution of an astounding US$ 10 million towards medical aid. With provision of medical supplies and healthcare assistance to countries dotting the Southern Asia, from Maldives, Sri Lanka, Nepal, Bangladesh and Bhutan to Afghanistan, India has consolidated its position as a regional giant, particularly in the terms of its medical capacities and advances. Health assistance from India was equally extended to Italy, Iran and China in April and May when the virus reached a zenith.
India's new brand of diplomacy, which many have referred to since as "medical diplomacy", included exporting hydroxychloroquine to 55 countries (almost 1/4 th of the entire world) on humanitarian and on commercial basis by lifting the hitherto imposed ban on its exports, as well as engaging India's own military doctors and medical personnel in Nepal, Kuwait and the Maldives, which earned India the salute of UN Secretary General Antonio Guterres as well as a felicitation from the WHO.
India's role as a perpetual pharmaceuticals' provider extended its diplomatic ties well beyond the confinements of Asia as India began despatching supplies of key pharmaceutical products to the Unites States, Spain, Brazil, Israel and Indonesia, along with countries in Africa, Southern America and the Caribbean.
India's role in the development and the dispensation of a suitable COVID-19 vaccine has engaged the country in an active collaboration with the USA, although the history of their joint vaccine development program spans over 30 years and has aimed at decreasing more widespread diseases, including TB, dengue and influenza.
With over 6 Indian institutes working to develop a vaccine against the COVID by August the same way they have been doing against polio, meningitis, pneumonia, rotavirus, measles, mumps and rubella, among other diseases, a notable achievement has been that of the Serum Institute of India, based in Pune, which has the virtue of being world's largest vaccine manufacturer. The company, itself a part of a wider network of plants extending into the Netherlands and the Czech Republic, produces well over 1.5 billion doses each year, out of which 80% are exported at the meagre rate of 50 cents a dose. At the current rate, The Serum Institute of India is already a supplier of over 20 vaccines to 165 countries, a number that would only be increasing in the future as and when India has access to the COVID vaccines.
"Several countries have been approaching us for receiving vaccine supply. I reiterate our Prime Minister's commitment that India's vaccine production and delivery capacity will be used to help all humanity in fighting this crisis. India will also help interested countries in enhancing their cold chain and storage capacities for the delivery of vaccines," Foreign Secretary Harsh Vardhan Shringla conveyed in November through the MEA.
India's efforts on the local, regional and the international level in response to COVID have shown the ambition and the capacities of the emerging power. While many vaccines, from Pfizer to Moderna, have now made a breakthrough around the world, it is highly likely that they may remain an exorbitant solution that isn't very readily accessible to developing economies. In such cases, India's low cost, self-manufactured vaccines may come to aid and play a crucial role in eradicating the COVID virus in Asian and African territories.
" Be it earthquakes, cyclones, Ebola crisis or any other natural or man-made crisis, India has responded with speed and solidarity. In our joint fight against COVID-19, we have extended medical and other assistance to over 150 countries," reiterates PM Narendra Modi as the hope continues to thrive.
***
Author: Khushi Nigam
The views and opinions expressed on this website are solely those of the author(s) and other contributor(s), if any.ADVERTISEMENT